Top 10 Most Popular Dating Apps For Relationship
Meeting new people at a new place that you are not very familiar with is sometimes scary and discouraging. Especially if it is your first time traveling there and everything is a stranger. But thanks to chat and dating apps, you can now meet different people, make new friends and build a slow and ongoing relationship that will gradually increase your confidence.
What is a Dating App?
Dating Apps are online dating programs, usually installed on mobile phones, and use your phone's GPS feature to find people close to you. Before installing such apps, make sure that the GPS mobile functions correctly and is active
Each dating app allows you to have a gallery of your own and helps you meet new people. In fact, the beginning of this category of apps starts with the launch of the tinder app in 2012.
Now everyone has an Android phone in their pocket, So the use of this category of Android apps has also become common.
Dating Apps That You Must Install
In this Modern World, chat and dating apps are some of the most trendy mobile apps, and every user is a member of at least one of them.
You can use these apps to send text and voice messages or voice and video calls. In this post, we are going to introduce the top 10 chat and dating apps that will allow you to search for close friends via GPS and make a perfect match.
Hinge App
Hinge App is one of the top dating apps in the USA, Australia, Canada due to its fastest dating program. The app had a unique place in the dating app industry because of the connection between people listed on Facebook.
The app played an important role in establishing lasting relationships by displaying information such as users' jobs, education, interests, political affiliations, religion, interest in having children, and even alcohol consumption, followed by other competitors.
If you are looking for a serious relationship, this app will definitely help you a lot. It is very popular about this app that out of every 4 people who use this program, about three go to the second meeting.
Bumble App
With more than 5 million users in the United States, Bumble App is one of the top dating apps after Tinder. The app users categorize on the basis of gender, age, and interests.
The bumble app tries to create the best options for its users by using its initial questions. The app is capable to search for your close friends using location.
It provides an easy way for people to communicate with each other online. For this, you just need to provide your mobile phone number at the installation process.
This app is unique as it is only possible for women to send a message first and until they do not send a message, there will be no conversation.
And if the boy does not reply within 24 hours, the conversation will be automatically terminated. A timer is designed to encourage calls.
Therefore, this program is not right for people who delay in responding to messages. The nature of women starting a conversation has led men to use the app with greater confidence, and the presence of people who seek different goals other than dating is less present in the app.
With the BFF (Best Friend Forever) feature, You can easily find friends within this app. Bumble is one of the best dating apps for Android and iOS, with over 30 million registered users. The Bumble app makes it easy for people to communicate with each other online.
Hitwe App
Hitwe App is basically simple and may be used easily. you only got to just like the person you're curious about, let her realize your intentions, start a talk and express your feelings with many labels. By means of this app, Meeting people and communication has become easier and filled with fun.
Hitwe isn't just a dating app, it's the simplest Free World of social discovery with quite 100 million registered users, which has no boundaries to the connection between men and ladies.
Mingle2 App
It's very difficult to seek out a dating app that's actually available for free of charge, but Mingle2 App is simply that. The app isn't just only free but also has a powerful number of active users that are growing day by day.
Unlike other dating apps that force you to match before making a connection, Mingle2 APK allows users to select discovery options, like mutual matching or through the normal search route.
Tinder Gold App
The Tinder Gold APK may be a modded version of the first Tinder APK dating application. However, this version is meant to reinforce or add certain features to the first app available for all. With quite 30 billion matches, Tinder holds the position of the world's hottest app for meeting new love dates.
BLK Dating App
BLK is a unique, latest, and Free dating app that supported the thought to attach & create a community for Black men and ladies having similar likes and interests.
The BLK app is a mean rating is 4.10 out of 5 stars on Google Play Store. The BLK APK may be a unique app because it's completely a dating app only for Black singles.
Telegram App
In January 2021, Pavel Durov, CEO of Telegram announced that the number of active users of this messenger is about 500 million. In the official version of the Telegram App, it is possible to search for local individuals and groups based on nearby.
To enjoy this feature, all you need to do is update the Telegram app to the latest version on Android and iPhone, and use this feature in the Contacts section to surprise your friends.
It is easy to use & simple to send your messages quickly without any training. You can also create groups of up to 200,000 people.
Telegram is very conscious about security prospective as it protects your messages against hacker attacks.
MeetMe App
MeetMe is another GPS location-based dating app. This is an easy and practical app because its colorful and beautiful user interface has made everything easy.
MeetMe dating app has more than 100 million downloads and is available for all operating systems. The main purpose of this program is to meet users near each other.
MeetMe APK App is a popular and powerful messenger in the field of chat, socializing, and meeting people. Due to its simple and beautiful user interface, this dating app has been able to attract more than 100 million users.
With the MeetMe dating app, it doesn't matter if you are at home, at work, in a park, or in a restaurant, all you need to find and chat with close people using the internet.
Skout Dating App
I must say in advance that this is one of the top dating apps that will definitely make you addicted to it. Skout is the name of a popular and beautiful app that will connect you to a popular global dating network.
This app comes with a beautiful and attractive interface that will able you to meet new friends with new cultures around the world, chat with them and share photos and videos and entertain yourself for hours.
The main features of this program are that it displays an alert to read your message by your friends, the ability to find new people around you, and the ability to choose the ID by you and add friends via ID.
This app has a beautiful and attractive interface and uses From there you will be able to meet new friends with new cultures around the world, chat with them and share photos and videos and entertain yourself for hours.
POF App [Plenty Of Fish]
they say there are a lot of fish in the sea and if you use a lot of fish (POF), it really might be. This dating app has a large number of daily users. It is a unique app that asks a number of particular questions to help you find the perfect match immediately.
After registration, you will be asked immediately what you are looking for (dating, long-term, friends, or hanging). And if you like someone then be asked general questions such as what you do for a job, education, income range, religion, and so on.
These factors also took part in your relationships, such as eye and hair color, height, and body type. Then the major facts about you, such as your personality type, your drinking habits, whether it's the car, the kids, or whatever.
It's compulsory for you to verify your account before starting the date as well. This is what POF does to prevent spam. You can even take a chemistry test that asks detailed questions about your personality and tastes to meet the right people you think you are interested in.
Badoo Dating App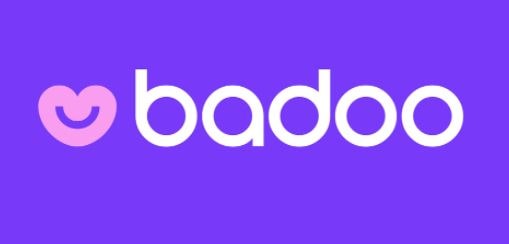 A Great dating app that helps to find good-looking friends. The app comes with a smart face recognition feature so that you can give the face of your favorite actor or celebrity.
The app registers you among users with a similar face that You have given it. Badoo app is available for free, but it also has a premium version.
Happen Dating App
This dating app is very unique because its key focus is matching you with the people you are exactly following. If you have an account on happens app and then go to a city or a big bar, it's may happen that you will find people in the building or down the street that uses this app.
Going for a date with Happens app is very simple because you do not need to travel very far to find people. You can easily buy a date at school, in your colony or in your office building.
Just use this app to see all the people you encounter or use it to sync with other users who are using the app. It is also possible to find nearby people, even if they are not literally close to you.
Final Words
There are also many chat apps such as Line, Signal, Discord, etc that are not explained in this article. One of the reasons is that these apps provide less security and bad privacy. Download any app from the above list and enjoy spending time with your new friends.
Top 10 best free dating apps: Hinge, Bumble, Hitwe, Mingle2, Tinder Gold, BLK, Telegram, MeetMe, Skout, Plenty Of Fish, Badoo and Happens App