Common Food That Cause Cancer
Cancer is a disease that begins with the use of non-healthy lifestyles and nutritious food. And if these habits are maintained, they can become powerful and cause death. You may not be aware of the food that causes cancer which we eat on a daily basis.
In our daily life, we eat a variety of food that cause cancer in our bodies. Potato Chips, Popcorns, Pickle Or  Achar, Cold Drinks, Artificial Sweetness, Preserved Meat In Packets, and  Alcohol are the food items that actively activate cancer cells inside us.
Read This
These food items are part of our daily life and actively activate cancer cells inside us. Let us see which foods they are.
Potato Chips
Popcorns
Pickle Or  Achar
Cold Drinks
Artificial Sweetness
Preserved Meat In Packets
Alcohol
Potato Chips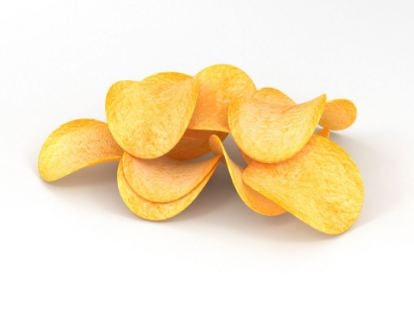 Potato Chips eaten for hunger throughout the day include a large number of unhealthy fats. Synthetic procedures are used to preserve these for long periods of time and artificial colors are also included. After which these chips are worst for eating. Potato chips preserved in plastic packets are the common food that causes cancer.
Popcorns
Do you know that popcorn is also a food item that causes cancer? Perhaps you become shocked to see the popcorns in this watching list. But don't worry, all popcorns do not cause cancer. Only popcorns that are manufactured in microwave ovens can cause cancer.
Popcorn itself is not a cause of cancer.  The problem is in the bag in which it is prepared. Acids used in this bag preparation can be melted with microwave heat and included in the popcorns.  After this, pop-meal can cause liver, kidney, and cysts cancer.
Pickle Or  Achar
Many of us make our food delicious with Achaar, but remember that Achaar is not a beneficial item.  Achaar that is produced in nature ways has been left for several days after mixing different nutrients. After which these items are molded.
Yes! Achaar is actually a mixture of molded & roasted materials. Similarly, in order to make Achaar by artificial methods, it contains various chemicals that are dangerous for the body. This is also a food that causes cancer.
French Fries
Frozen health oils and spices are used for the French fries made in the market, which are very harmful to health. On the other hand, French fries produced in low oil at home are relatively safe. The French fries prepared in marketplaces become a portion of food that cause cancer in many people.
Cold Drinks
All scientific and medical experts agree on the loss of common cold drinks/soda drinks available in the market. These cause obesity, stomach, and chest pain, and discomfort. Untreated sugar, chemicals, and artificial colors are added to the preparation of cold drinks that are poisonous for human health.
Cold drinks and energy drinks available in the markets are the major food items that cause cancer.
Artificial Sweetness
Artificial Sweetness is used in food cause cancer in many ways. Some people to lose weight or to avoid diabetes can use artificial sweetness like Candler. Remember artificial sweetness is made of chemicals that are far more dangerous than natural sweets.
It increases the amount of sugar in the body instead of keeping it normal and its excessive use can cause cancer.
Preserved Meat In Packets
The meat available in supermarkets is preserved by using salt to save it from being rotten. This salt combined with the ingredients of meat becomes very dangerous which can make these food items cause cancer and premature death.
Alcohol
Alcohol is the second biggest reason for cancer. Alcoholic increases the risk of breast cancer in women. According to research conducted in America, alcohol addicts are commonly having heart diseases, and they have doubled the risk of being paralyzed, cancer, and premature death.